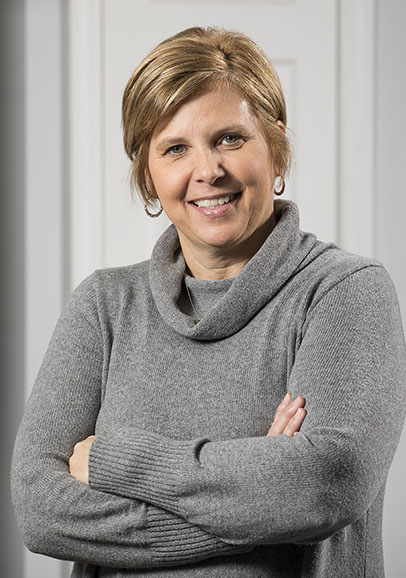 Meet Deb Lyle, Administrator of Graceworks Enhanced Living, who leads the compassionate and dedicated team that exemplifies our six tenets of Gentle Learning, Servant Leadership, Community Integration, Self Advocacy, Person-Centered Services, Self Determination and Faithful Caring.
Deb started her career at the Montgomery Developmental Center as an Adaptive Aquatics Specialist and moved to a Qualified Mental Retardation Specialist where she supported 32 individuals from 1988-1992. Deb later moved to the Montgomery County Board of Developmental Disabilities where she held several positions Case Manager, Waiver Specialist and Behavioral Specialist at the Emergency Shelter.
In 1998, Deb joined We Care Homes, Inc., now known as Graceworks Enhanced Living. She was appointed Administrator in 2004.
Graceworks Enhanced Living has grown significantly under Deb's leadership. To date the program boasts more than 40 community-based homes and two-day habilitation programs with more expansion planned. Deb leads a dedicated team of more than 350 individuals.
Deb serves as Chair of the Value and Faith Alliance and also lends her expertise to numerous Ohio Department of Developmental Disabilities committees.
Deb attended Manchester College in Indiana and majored in Adapted Physical Education. She finished her undergraduate work at Wright State and received her teacher certification. She is a graduate of the 2012 Leadership Dayton class.